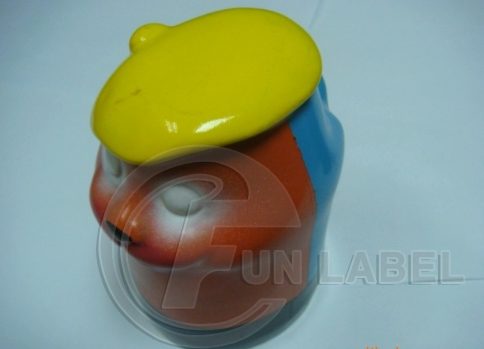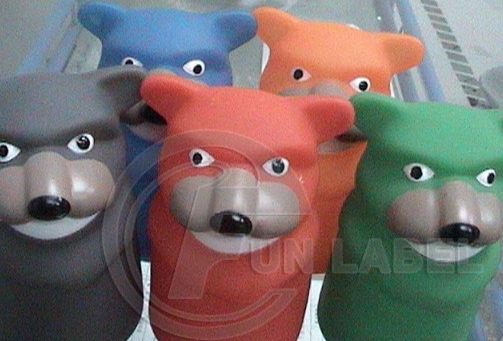 FunLabel have all kinds of REPLACEMENT HEAD FOR Mr WOLF Redemption Arcade games for full range amusement machine games like Arcade games machines, Ticket redemption machine games, Toy Machine, Prize Machine, Kiddie Rides, Shooting machine games, Pinball machine.
REPLACEMENT HEAD FOR Mr WOLF Redemption Arcade games
Replacement Head comes with two headed head, one side is in sharp orange cat hunter and the other is in light blue toothed mouse design, is available in dual rotated pop up play, especially design for replacing broken mouse in Mice & Cat Hammer Game.
This replacement mice head is the best reliable, durable and firm tough plastic part for whacky machine, such as classic whack-a-mole game, wolf panic hammer machine, etc……
Why us?
 We supply spare parts to internal factories and oversea distributor more than 6 years.
 Huge Product Diversity & Quality Amusement Equipment
 Start to Finish Solutions from Project Feasibility to Operations
 Sound Experience & Industry Knowledge & Operations Know How
 Top Customer Service & Stellar After Sales Support
 Operations Planning/ Audit/ Training to maxmimize your FEC's Revenues
 We have professonal QC and R&D team working for your project in 24 hours.
 We will give you valuable suggestions for your purchase plan.
 Your eyes in this supply chain to make a best deal.

with plastic material
two headed head
color in blue and orange
mounting hole diameter: 90mm x 90mm
head size: W116 x D90 x H144 mm
Full Set Include:
FAQ:
1. Lifetime of your product?
It's according to the maintenance of product, generally speaking it's about 3-5 years.
2.If your company can provide interpreter for us?
Our company will provide the English interpreter for free, as for the rare language we will help customer to seek an interpreter company with favorable price and good services.
3. If your company can help me to reserve a hotel if we come to visit your factory?
Our company can help customer to reserve a hotel if they come to China and we can pick up customer at airport or hotel if necessary.
4. How about malfunction?
Our technician will make a professional solution with picture for customer, which shows how to operate step by step. If the spare part breaks we will replace it for customer with kind of charge or without charge.
5. How long will it takes to deliver goods from china to my country?
As for the time different port is different. Generally speaking it's about one month by sea,3-7 workdays by air.